On June 16th, 2022, 15:00-16:00 CET, INCOSE Sweden will host Jennifer Russel presenting the ongoing work of the Smart Cities Initiative Working Group.
Zoom-link: https://incose-org.zoom.us/j/97033474261
As cities around the world are unevenly waking up after a pandemic coma, cities are seeking opportunities to continue evolving toward being 'smart.' Cities may wish to take a new approach to provide services that meet the goals of the city and needs of the residents in new and innovative ways. The implementation of such approaches will define the new "smart city."
We propose a human-centric model to help city authorities to make decisions with human needs in mind. Such a human-centric model will help identify and classify technological investments with the greatest positive impact for their residents. This presentation will introduce this human-centric model, the INCOSE-TUS Smart Cities Reference Model and provide an update on our modeling developments.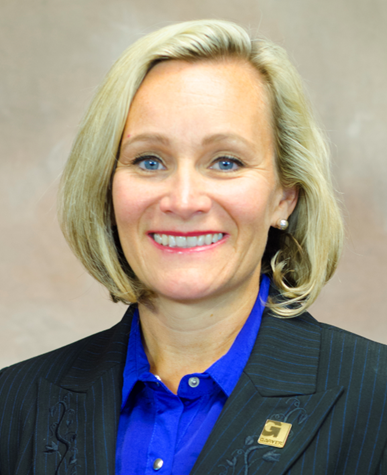 Jennifer Russell, Smart Cities Initiative Chair, JLRussell@GarverUSA.com
Jennifer Russell, EISE, CSEP is the Program and Management Support Leader on Garver's Water team. Over the past 25 years, she honed her West Point leadership motto of being a "Leader of Character." From strategic planning to tactical logistics, Jennifer has invested in public service and infrastructure. The domains of her experience are a testament to the portability of her skill set and include water systems, software systems, high-speed rail, transit systems, highway systems, and multi-modal connectivity. Jennifer holds a B.S. in Engineering Psychology from the United States Military Academy and an M.S. (2003) and Engineer Degree (2007) in Industrial and Systems Engineering from the University of Southern California.
=================================
INCOSE EMEA is inviting you to a scheduled Zoom meeting.
Topic: INCOSE Sweden Webinar - Jennifer Russell presenting Smart Cities Initiative
Time: Jun 16, 2022 15:00 Amsterdam, Berlin, Rome, Stockholm, Vienna
Join Zoom Meeting
https://incose-org.zoom.us/j/97033474261
Meeting ID: 970 3347 4261
One tap mobile
+19292056099,,97033474261# US (New York)
+12532158782,,97033474261# US (Tacoma)
Dial by your location
+1 929 205 6099 US (New York)
+1 253 215 8782 US (Tacoma)
+1 301 715 8592 US (Washington DC)
+1 312 626 6799 US (Chicago)
+1 346 248 7799 US (Houston)
+1 669 900 6833 US (San Jose)
888 475 4499 US Toll-free
877 853 5257 US Toll-free
Meeting ID: 970 3347 4261
Find your local number: https://incose-org.zoom.us/u/adv4OfU5yq
Join by Skype for Business
https://incose-org.zoom.us/skype/97033474261